A rich collection of images collected by Winchburgh resident Peter D'Alton from the times when shale burned brightly.
Image above from the left: Jack Wilson, Liam Henderson, Douglas Harper, W. Harper. Source: Peter D'Alton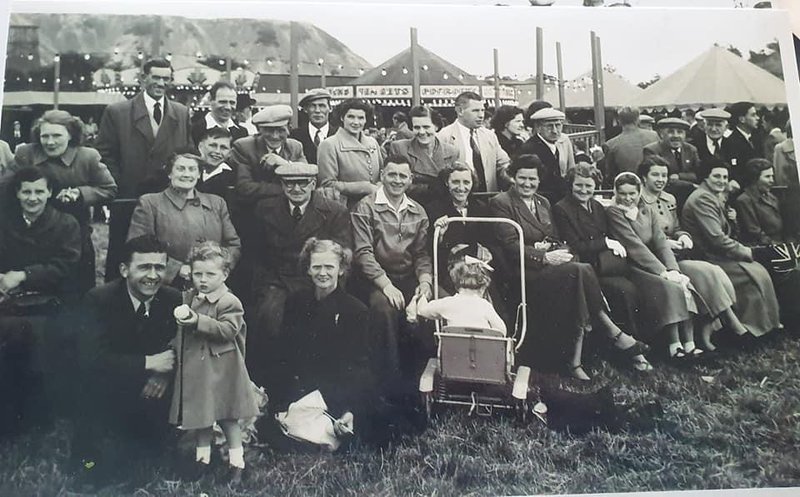 The Shows come to Winchburgh.
Source: Peter D'Alton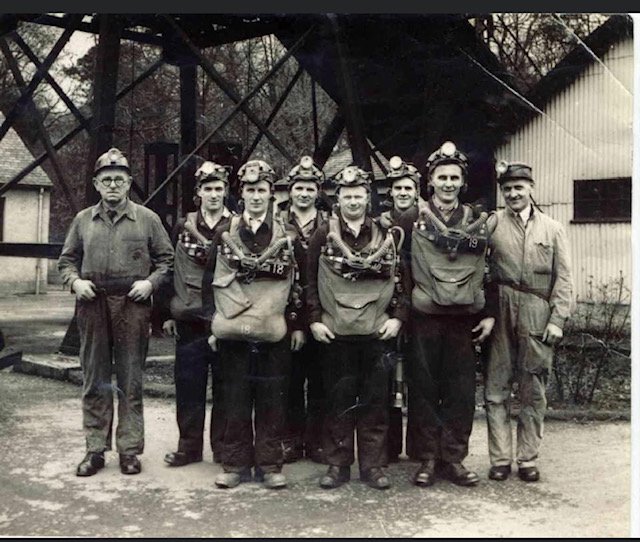 Winchburgh's Shale Rescue Team.
Source: Peter D'Alton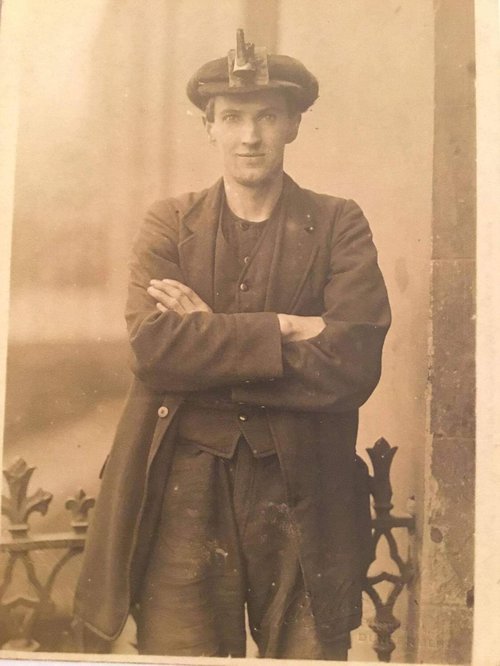 David Stirling
David was in Northern Ireland in 1889. He moved to Broxburn, his parents were farmers in County Antrim. He married my granny, Sarah Mulvenna in 1914 and he was a shale miner. He resided in Maryville Cottage, Broxburn and Sarah lived in Mid Street, Broxburn at the time of their marriage. Sarah's parents also moved from NI and her father James Mulvenna moved to Greendykes Rd. Broxburn in 1881. He was married to Jane Young, who was also born in NI and their families were farmers. They lived at 221,Mid Street and he was an oil worker labourer. Later in life, he had a confectioner's shop and died in 1928. He is buried in the old Uphall cemetery, with his wife, Jane and other younger members of the family. Source: Janice Chatham (Grandaughter)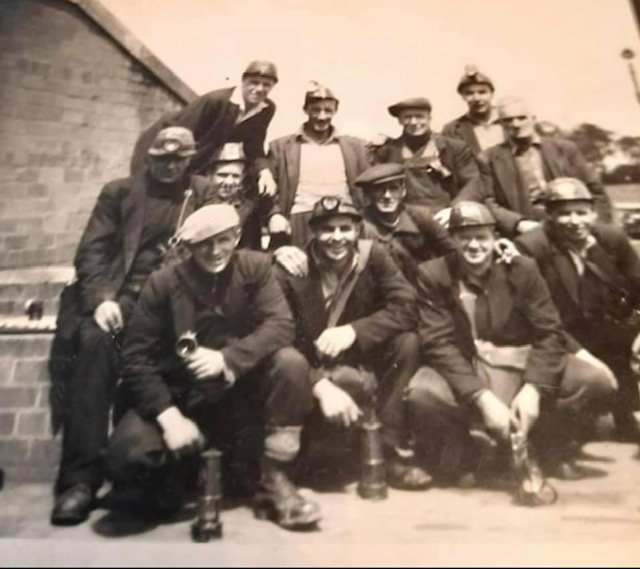 White Quarries miners late 1950's early 1960's.
Freddie O'Hanlon (second from left)
Source: Peter Dalton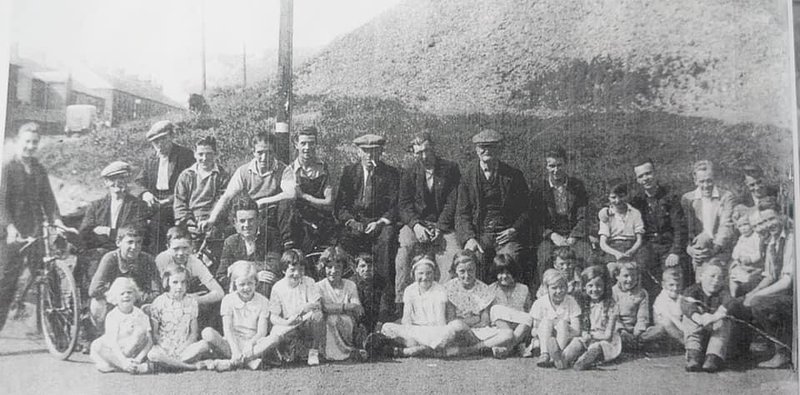 Niddry Folk, date unknown.
Source: Peter D'Alton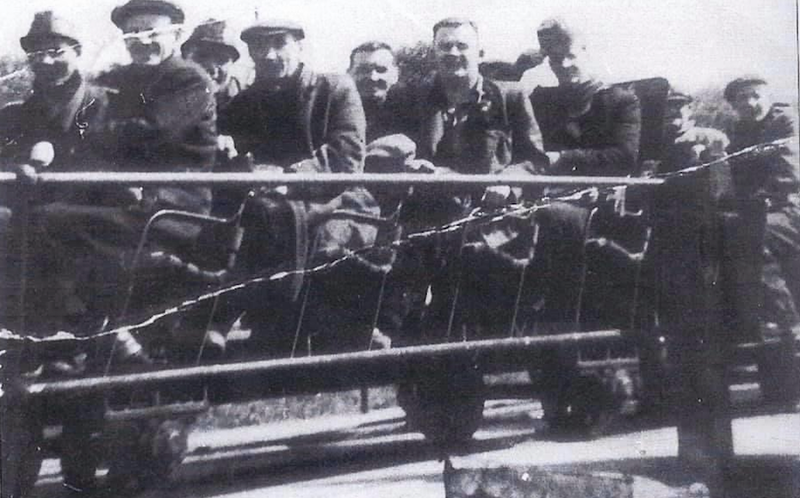 Miners from White Quarries Shale Mine, Pumpherston
Travelling on the electric railway. Patrick Sonny D'Alton third from left. Source: Peter D'Alton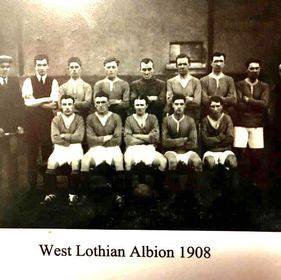 West Lothian Albion F.C. winning the King Cup in 1907,
Winchburgh and Niddry News March 8th 1907:
"Since the Oakbank Oil Company opened their new works at Winchburgh two or three years ago the district has taken on quite a busy hum, and the population is likely to increase still more in the future, for an extension of these works is talked of as a probability. Simultaneously, Young's Oil Works have been, and still are, extending their works at Niddry and their mines down Glendevon way, and the result is that Winchburgh, so recently but a small village, is rapidly growing into a good-sized industrial community. With this increase in the population, of course, the facilities for sport and recreation, as well as other things, increase. In the old days the only football team of any standing in the Winchburgh district was that junior combination carried on by Niddry Violet Club. Through the kindness of Young's Oil Company, the club enjoyed the free use of a playing pitch on the local Sports' field, conveniently situated about midway between Winchburgh and Niddry villages."
Source: Peter D'Alton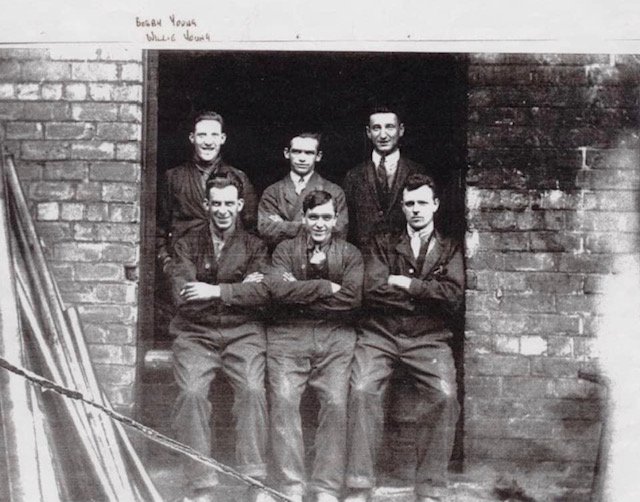 Bobby Young and Willie Young
Source: Peter D'Alton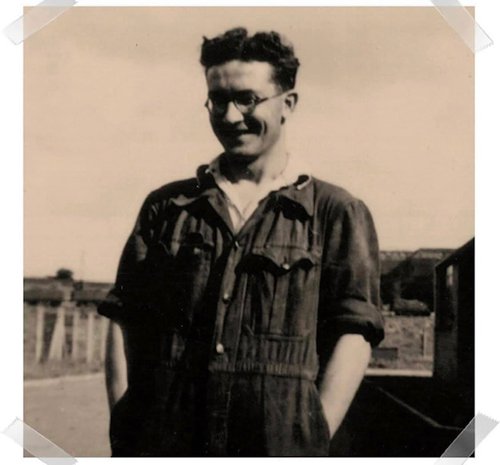 Tommy White
Tommy was an engineering apprentice. His father's favourite memory of the oil works was when he finished servicing and repairing a steam loco at Niddry. After getting it in steam, and satisfied it was ready for use, he was told " You fixed it Tam, you better take out for a decent run to test it". He took it on the "circle" which used the mineral lines from Niddrie Works going through or near Roman Camps, Pumpherston Uphall, out past Glendevon and back to Niddry. The journey involved at least one mainline crossing. Source: Winchburgh history in Pictures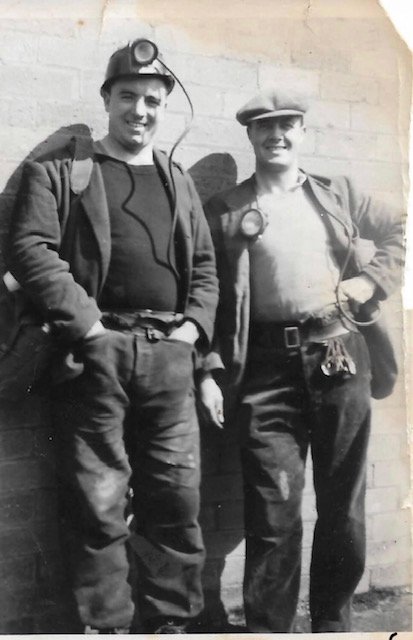 West Lothian Miners
Source: Peter D'Alton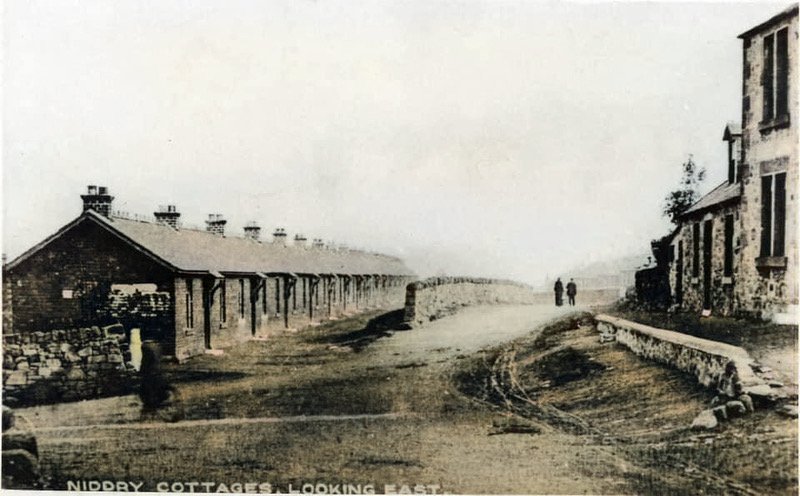 Niddry Rows looking east.
Source: Peter D'Alton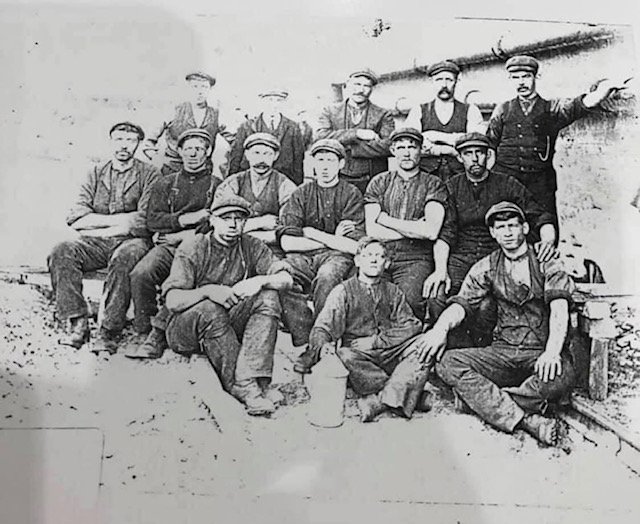 Winchburgh Oil Works workmen - pre World War I.
Source: Peter D'Alton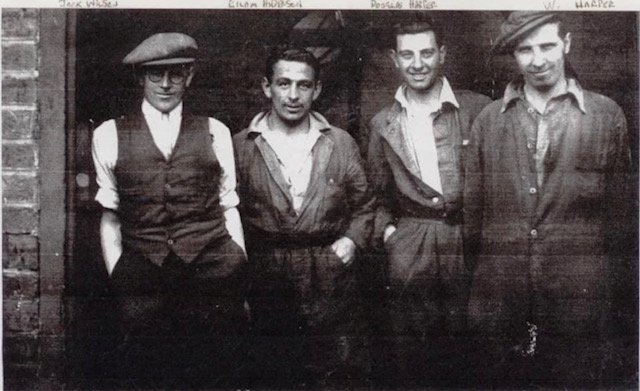 Jack Wilson, E. Henderson, Douglas Harper, W. Harper
Source: Peter D'Alton