What is the legacy of the shale industry on the ground? The industry, coal and shale mining, oil works and the jobs involved in supplying the works have all gone. Grangemouth oil refinery developed from the knowledge and skills in the shale oil works. The great legacy is the red shale mountains of West Lothian. The bings are a monument to the shale industry.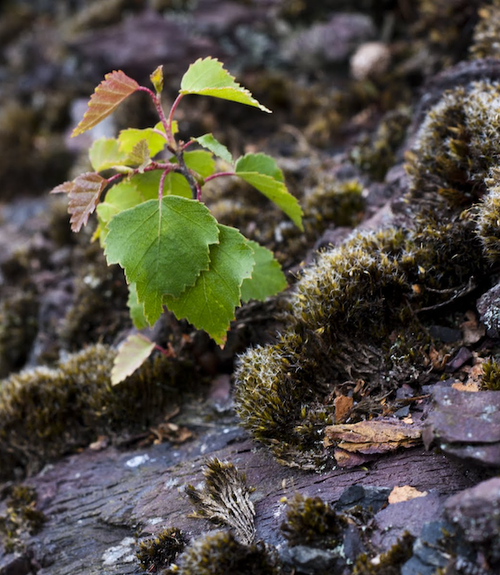 Pristine volcanoes
The bings are the distinctive feature of West Lothian's landscape. What is their use now? Some of the bings have disappeared entirely, although you probably drive over shale on the M8 as waste shale was used as hardcore for the motorway. At one time shale was also used for making bricks, it was even tried as an all weather surface for football pitches!
But the bings are changing on their own. Nature abhors a vacuum and has all kinds of ways of bringing life to barren land. Shale was heated to over 700 degrees C, which burnt off a lot of impurities, leaving the waste as a neutral base. Think of the ash left after a volcano – heated to a high temperature and eventually becoming a good growing medium. So the bings are gradually turning from red to green as plants colonise the waste heaps.
Waste shale is a clean start for wildlife. Source: Jon Eland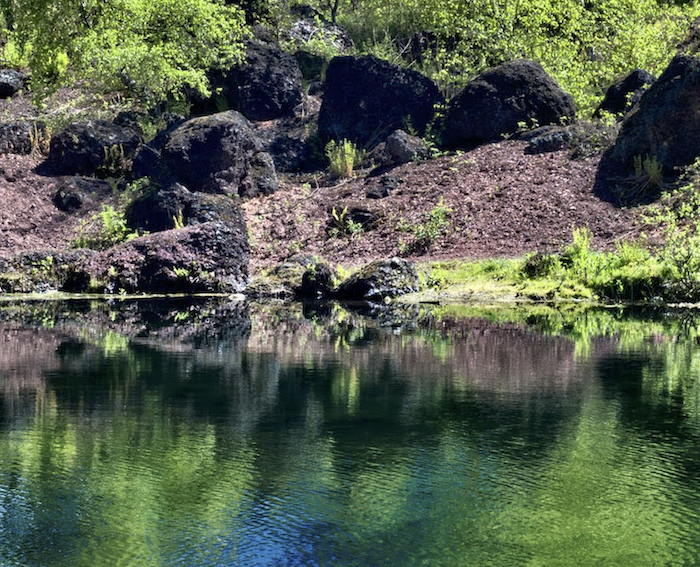 The bings are changing into nature reserves. Source: Jon Eland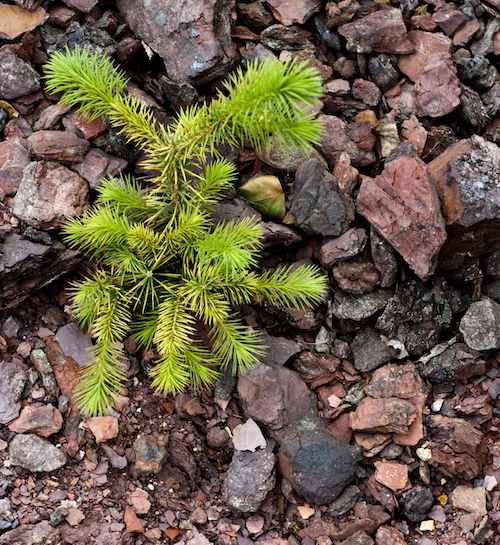 Resetting the sequence
In an undisturbed environment, all land is trying to become woodland in a sequence of development that goes from bare ground, through grassland to scrub woodland and then woods. If you leave your grass uncut what happens to it? Firstly it grows longer and rougher, Then you'll start to get rougher plants, thistles, rosebay willowherb, and buddleia coming in. The first trees will be those with very light seeds, such as birch, willow and ash. Eventually it will become oak woodland. Every time you cut the grass, you are resetting the sequence to start again from short grass.
Therefore the remaining bings are on the way to woodland. But on the way they are providing places for some of West Lothian's rarest plants. Plants that are usually found on sand dunes or dry stone walls are found on the bings. Faucheldean has species that are associated with upland mountain areas as well as 'a diverse orchid population'.
The bings have values that cannot easily be measured.
New growth from the remains of the industry. Source: Jon Eland