Watch how West Lothian's shale mines grew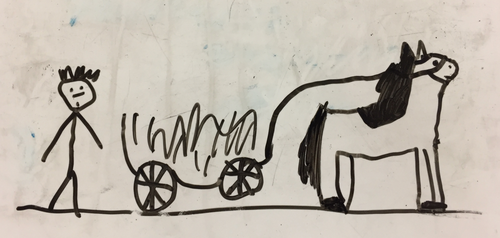 Pony Drivers
Leaving school at 14, a boy's first job in the mine would often have been that of a pony driver. The ponies (cuddies) were bigger than those in coal mines as the tunnels were higher and they were very well looked after.
"It was quite - just an ordinary boy's job, you looked forward to it when you left school, if....you'd nothing else in the area but shale mining, and that was the most interesting job we found, dealing with a pony. We used to go walking along, and if we were on the nightshift we used to pop into farmer's fields and steal his turnips or if there was somebody growing nice carrots in their gardens, we used to pop over and.......but that was for the ponies, pit ponies."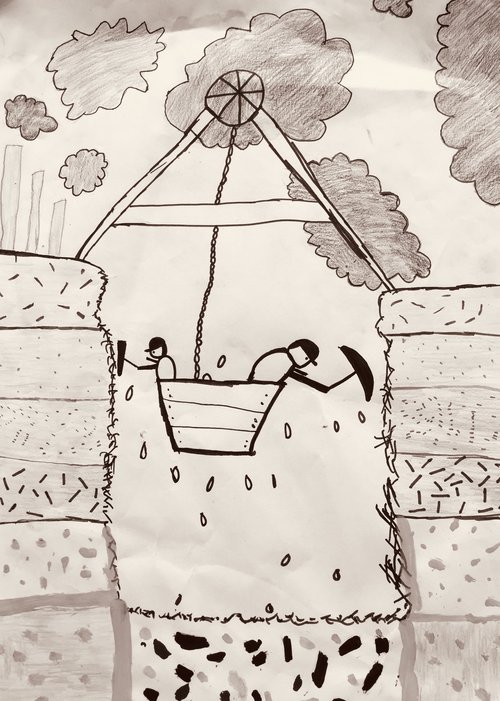 Pit Sinkers
A pit sinker's job was a tough one. They went down the shaft in a bucket and dug holes in the mud and rock. They hammered the rock and probably sometimes dropped their tools.It was very dangerous and sometimes they fell out.
5th June 1873.
Fatal Pit Accidents At West Calder - On Thursday morning James Black, a pit sinker at West Calder, was accidentally thrown from a scaffolding to the bottom of a pit, 115 fathoms deep, and killed on the spot. Black had been, along with some others, working on a scaffolding which was suspended in the pit for temporary repairs. Having given a signal to be taken to the mouth of the pit, they were carried ten feet higher, when the scaffolding was overturned in coming against a beam, and Black was thrown to the bottom of the pit.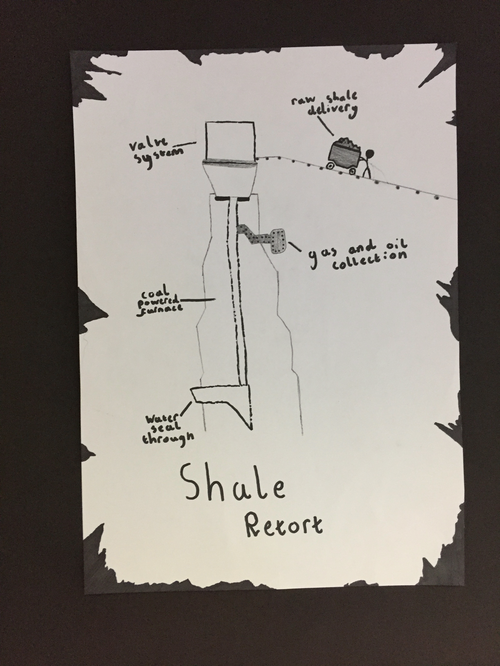 Retort Charger
The retort charger would load the retort - which was like a big oven - with broken shale. They stood on top of the retort loading in the shale so that it could be turned into oil. They often wore padded cold clothes and caps to protect them from the heat.
Amazing images of shale industry workers from West Lothian. Thanks to the Scottish Shale Museum for these!