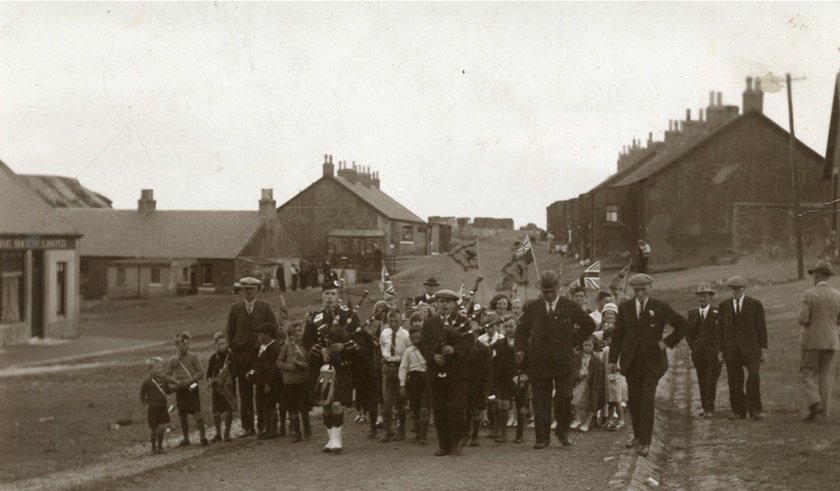 It was tough living in the shale villages in the 1930s. Cottages were crammed, washing was done by hand and dried outside in smoky polluted air and many families were very poor. They really needed some fun!
Oh that was a red letter day, the gala day! That was the only thing we had! The gala day. You had your rubbers and your tinnie wi' a tape on it, oh yes...A new print frock and rubbers - well plimsolls id what they call them now...Oh we looked forward to the gala day! You had a bag of buns and your tinnie of tea, and then you had racing...and five-a-side footaball, and then it finished up at night with a dance.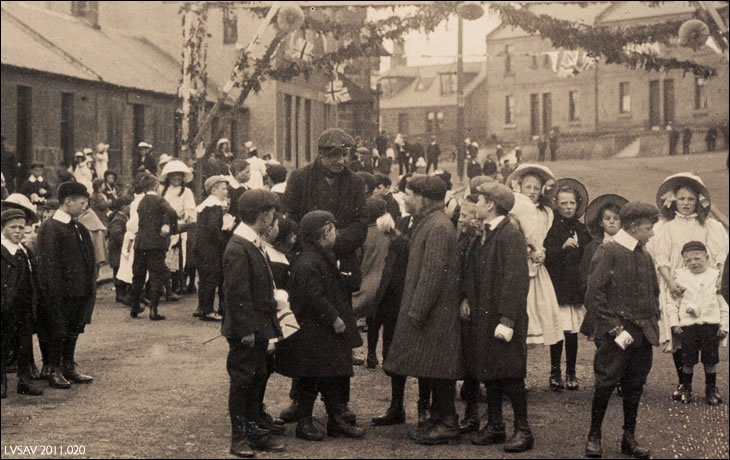 "Gala Days flourished in mining areas, and West Lothian was no exception. The shale families of Pumpherston, Oakbank, Tarbrax, and a wealth of other villages, organised and embraced Gala Days. The format varied from town to town, but often two local children would be chosen as the town's King and Queen, whilst others played supporting roles such as flower girls, heralds, and pages. The town band, pipe and brass, would provide an appropriate soundtrack to the day. Whilst some West Lothian Gala Days went into decline when the shale mines closed and the villages suffered, many remain as strong today as they were in their early years, and continue to play an important role in today's communities."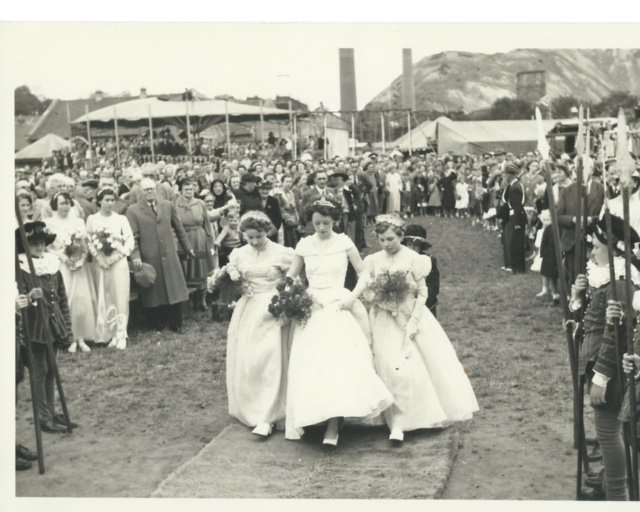 We think this was taken in the 1950s. Spot the bings and the oil works in the background!
Source: Peter D"Alton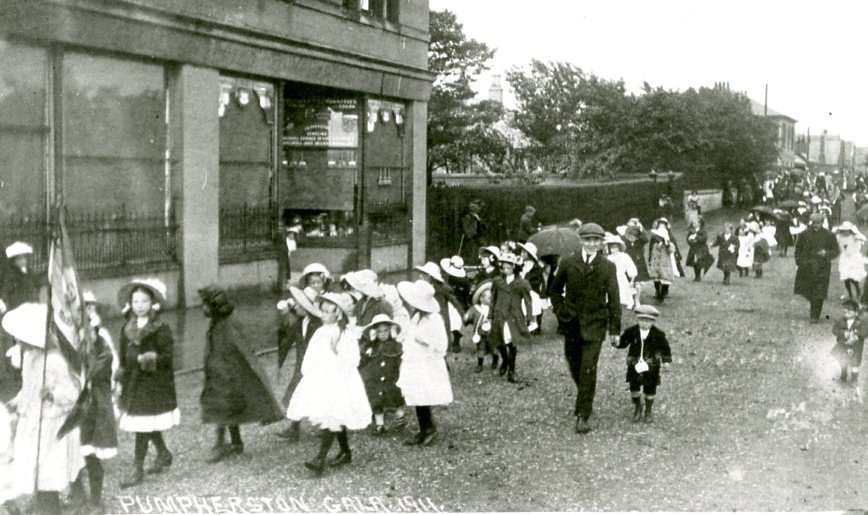 Source: Almond Valley Heritage Trust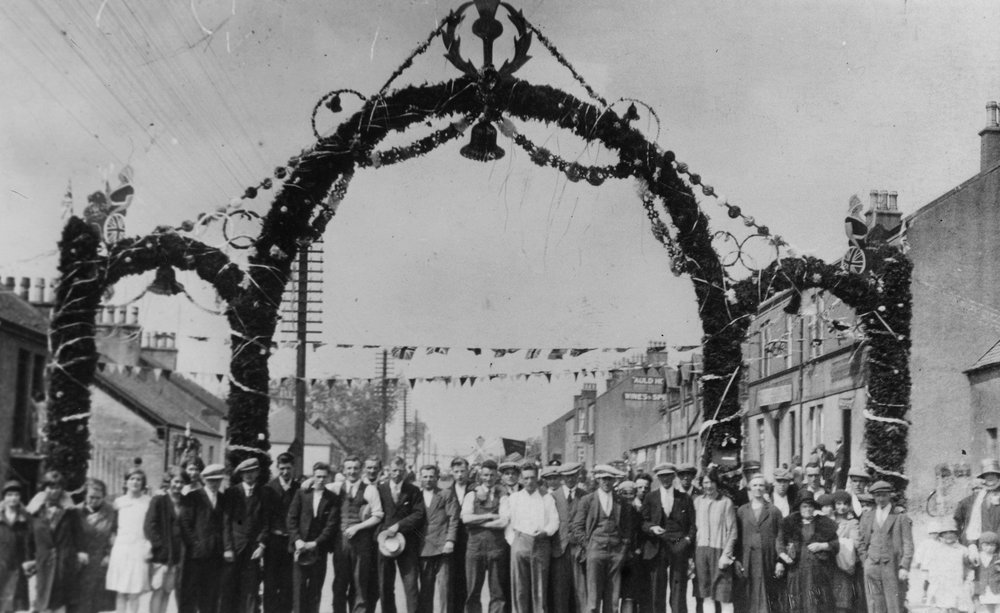 Local miners constructed huge arches to span the roads in front of the homes of the Queen and her Chief Lady. Sometimes they would compete with each other to build bigger and better arches outside their particular street. Sadly, the arch building tradition has died out.
Source: Almond Valley Heritage Trust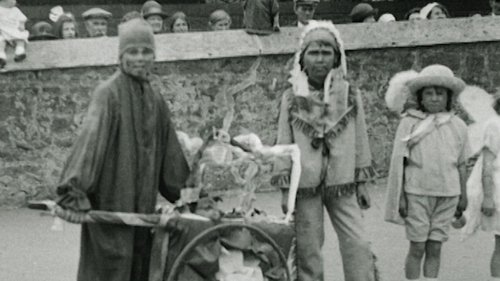 Don't miss the serious business of having fun at Broxburn Gala day 1925. Lovely local topical film with elaborate floats, solemn children in fancy dress, and some curious races.
Seafield Gala Day 2018 Source: Almond Valley Heritage Trust