What can you hear, sitting in Almond Park? The river flowing past, birds in the trees, maybe the sounds coming from the play area. It's a restful place to sit and look over to the woods opposite. But it wasn't so quiet in the past.
Over the hill was Oakbank Oil Works, one of the earliest plants, turning shale into oil. The shale was originally mined in Calderwood – the woodland that runs down the hill. But the most remarkable aspect of Oakbank was the later use of an aerial ropeway to transport shale to the works running along the side of Oakbank bing.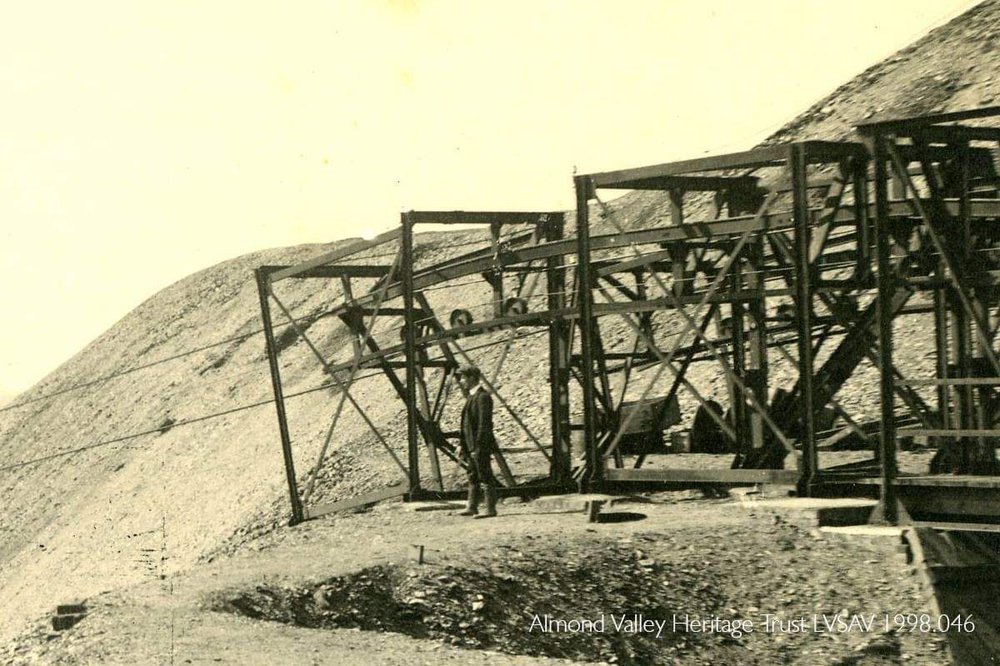 The top of the ropeway on Oakbank bing. Source: Almond Valley Heritage Trust
Think of a chairlift for skiers, but instead of people swinging from chairs carrying buckets of rock. The ropeway worked exactly like a chairlift, because it was made by a German company which also specialised in cable cars and chairlifts. It carried shale from the mines, at Newfarm, (in nearby Dedridge), across the Linhouse Water and the Murieston Burn, rising nearly 60 metres to the bing. Cages over the roads protected travellers from anything dropping off.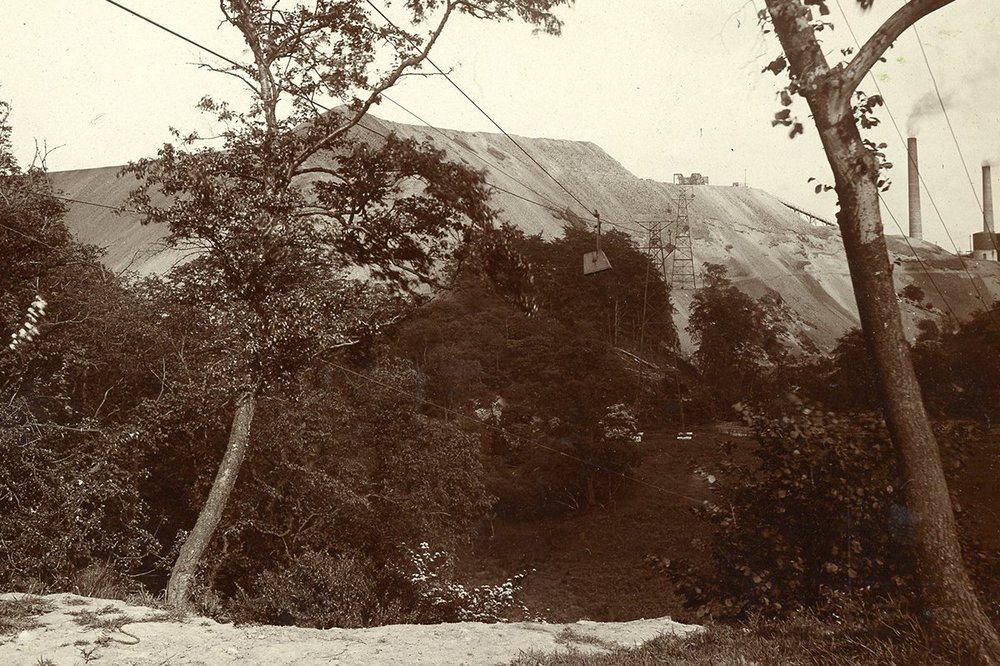 The ropeway running up the side of the bing. Source: Almond Valley Heritage Trust
Newfarm was roughly where Lanthorn Park is today and the ropeway would have crossed over the where the modern Lizzie Brice roundabout is now. It was an impressive piece of engineering at the time, just over 100 years ago (1910). Unfortunately, it wasn't used for very long as the Newfarm shale mines closed in 1919. The mines did not have a particularly good record, in January 1916 fire closed the pit, and between then and July 1916 there were fourteen accidents reported.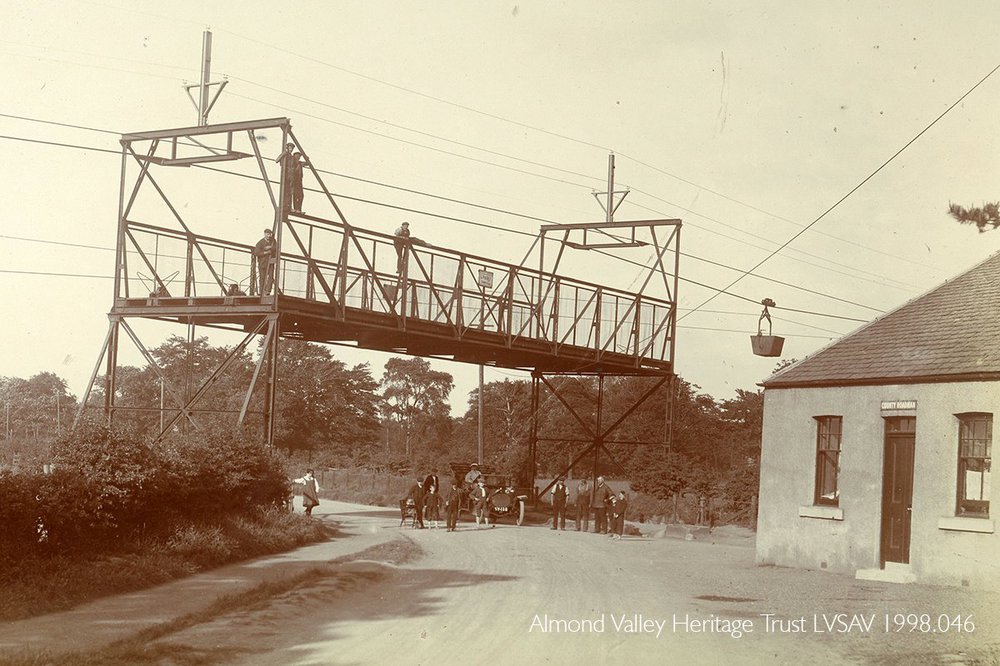 The cage protecting the A71 where it went under the ropeway. Source: Almond Valley Heritage Trust
Almondell and Calderwood Country Park, across the river, has always been woodland. But the impressive Oakbank bing, all that remained of the shale oil industry at Mid Calder has disappeared. Unlike some of the other bings such as Greendykes at Broxburn and Five Sisters at West Calder, Oakbank was reshaped, flattened out, and then seededin the early 1990s to become part of Livingston's green network.
Enjoy the quiet, but think about the smoke and sounds of shale while you sit.
If you want to see a cinematic use of an aerial ropeway transporting colliery waste, have a look at the end location of Get Carter from 1971.