Please take a photo of Livingston Village while you are here. Most of us have a high quality camera with us most of the time. Just take out the phone, point and press the button. Then we can send it anywhere in the world through the internet. But what about 100 years ago?
"Postcards were like phonecalls or emails."
Robert Braid lived in Livingston Village and from 1909 worked as a photographer. He photographed events, celebrations, landscapes, street scenes and people living their everyday lives. Anything was good material for him. The camera doesn't lie, but it is not always truthful either. Some of his street scenes and daily life images were carefully set up using local people, friends and family. So not as spontaneous as you might think.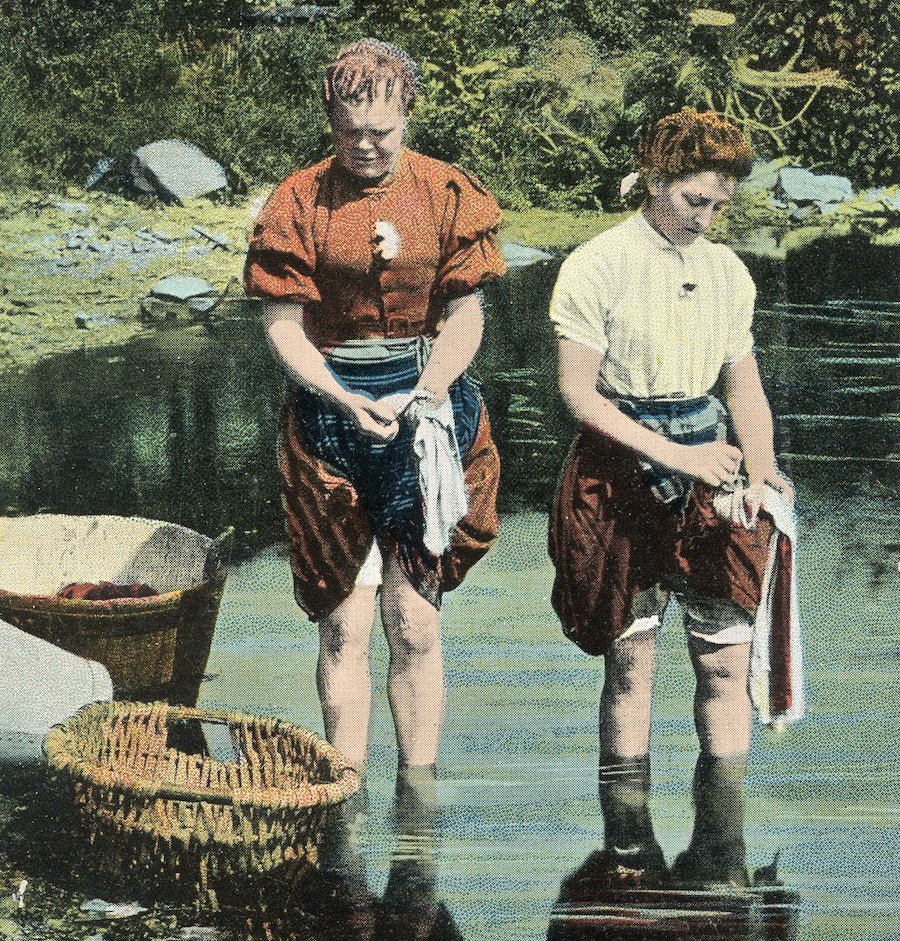 A carefully constructed 'spontaneous' photograph by Robert Braid. Source: Almond Valley Heritage Trust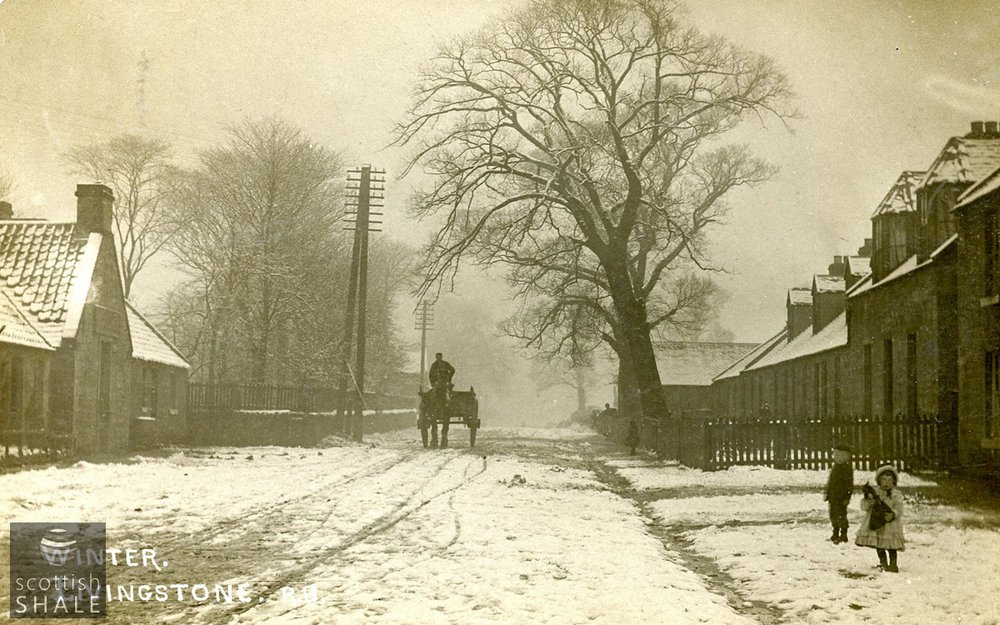 A beautiful snow scene by Robert Braid. Source: Almond Valley Heritage Trust
His photographs give us an insight to life in West Lothian in the early twentieth century. If you find a postcard with RB, with the R reversed, or signed Robert Braid – with the leg of the R and A extended below the text, then it is one of his. There are about 150 original photos of Braid's surviving. The glass plates were lost when his house was sold and the new owner threw them into the garage's inspection pit and filled it in!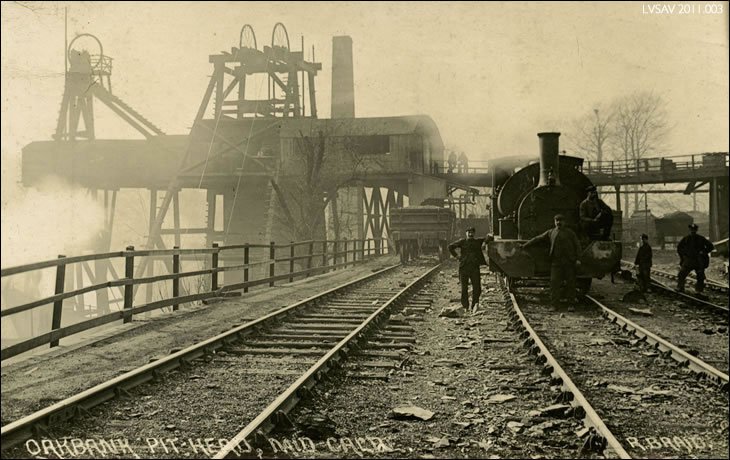 Carefully composed and atmospheric image of Oakbank pithead. Source: Almond Valley Heritage Trust
Postcards were used like phonecalls or email, for a quick and easy way to send messages. It cost a half penny stamp to send a card anywhere in the world. A 100 years ago millions of cards were posted and Robert Braid's photos showed West Lothian to the world. Now we can use his postcards to look back and see how the area has changed.
He was sending postcards to the future.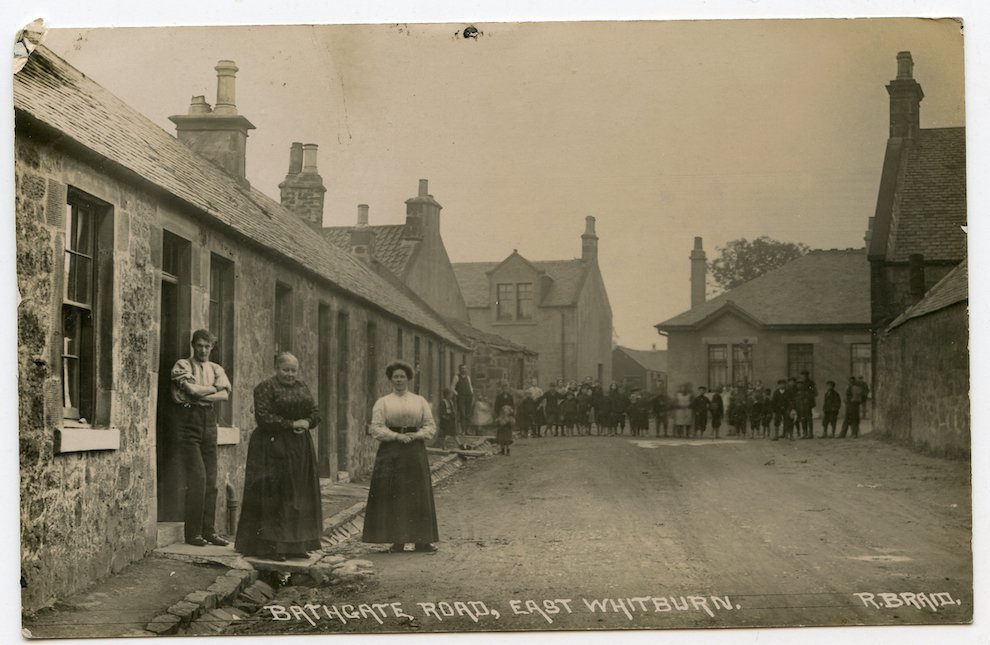 A reflective moment in East Whitburn. Source: Almond Valley Heritage Trust