You are looking at mountains of waste. From here you can see the Niddry, Faucheldean and Greendykes tips or bings. The lasting monuments to the shale industry that dominated West Lothian. But what is their value now?
West Lothian is naturally a low lying flat landscape. Yet the dominant feature here are the red hills of burnt shale. Roughly, for every ten barrels of oil produced there was seven tonnes of hot waste. In 1913 27.5 million barrels were produced, which means over 19 million tonnes of waste. You can see the size of the industry when you think that when shale production stopped in 1963 there was 200 million tonnes of waste tipped over twenty seven bings.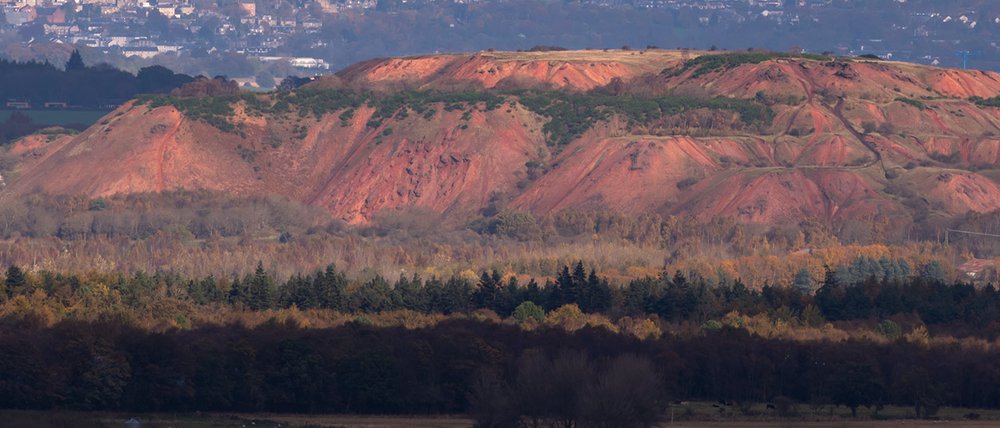 Greendykes Bing, a distinctive lasting legacy of the scale of the industry. Photo: Tom Duffin
Tips or bings?
Bing is a Scots word meaning heap, from an old Norse word 'bingr' and is widely used to describe waste heaps. But not in Winchburgh where they are referred to as tips.
You can see from here that the bings here have a flat top, unlike the Five Sisters at West Calder which is like the knuckles of a hand. Certainly Greendykes and Faucheldean, which stopped work in 1925, were hand made. The flat top allowed rails to be run along them to carry the hutches – the wagons loaded with hot shale straight from the oil works. Each hutch was pushed to the end of the rail, and shale tipped out over the edge.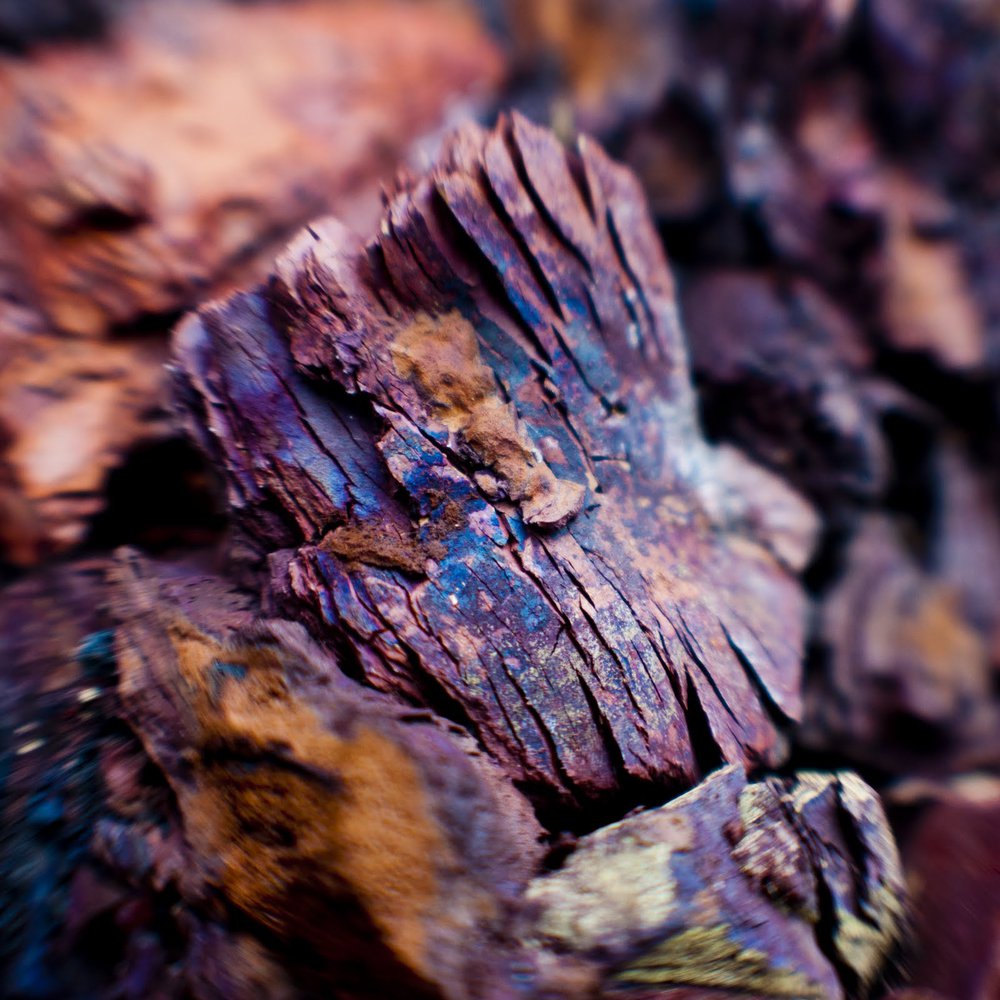 Waste shale, originally blue, turns red as it is exposed to the air. Photo: Jon Eland, Strawbleu

The Blaes
They didn't start off as red but as blue, or blaes. Burnt shale came out of the retorts, where it had been heated, as a dark blue. Oxidation causes the colour to change to the distinctive red that you can see. But shale is still a valuable material, if you drove on the M8 or M9 you were driving over shale. As it is a cheap, inert material it was used as hard core for roads, foundations, footpaths and the like. It was even used for all weather football pitches, which must have discouraged sliding tackles.
"The bings were built one hutch at a time"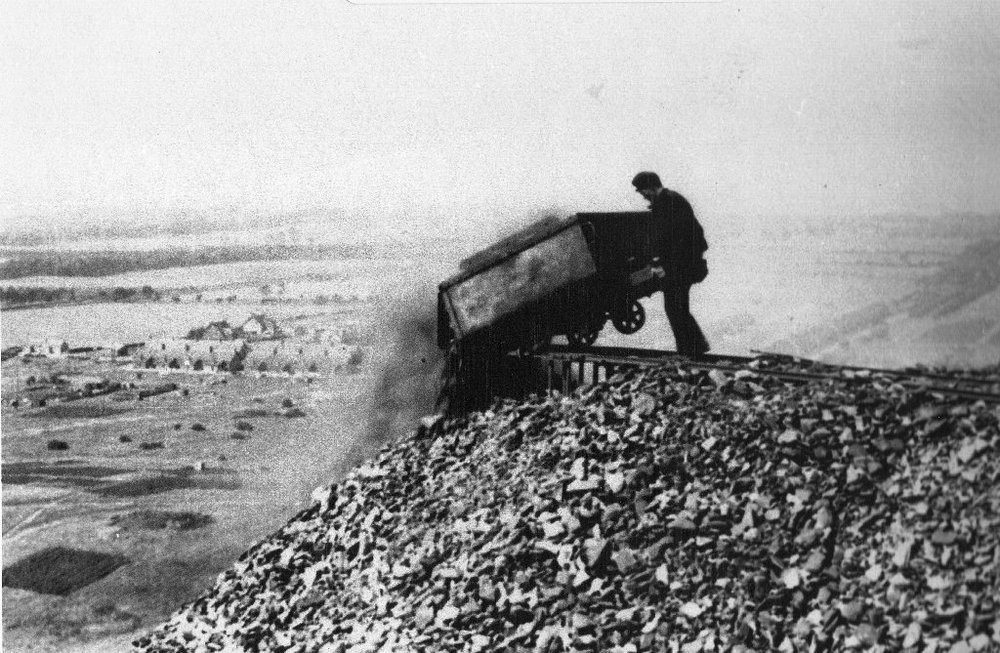 Tipping the hutch, hard hot work in all weathers. Source: Almond Valley Heritage Trust