Pumpherston Golf Course doesn't look it but here was the beating heart of West Lothian's shale oil. For over 100 years heavy industry, mining shale, extracting oil in retorts, refining the oil, making bricks, producing fertiliser and acids and eventually making detergents, dominated. Pumpherston was central to the industry and where it lived the longest.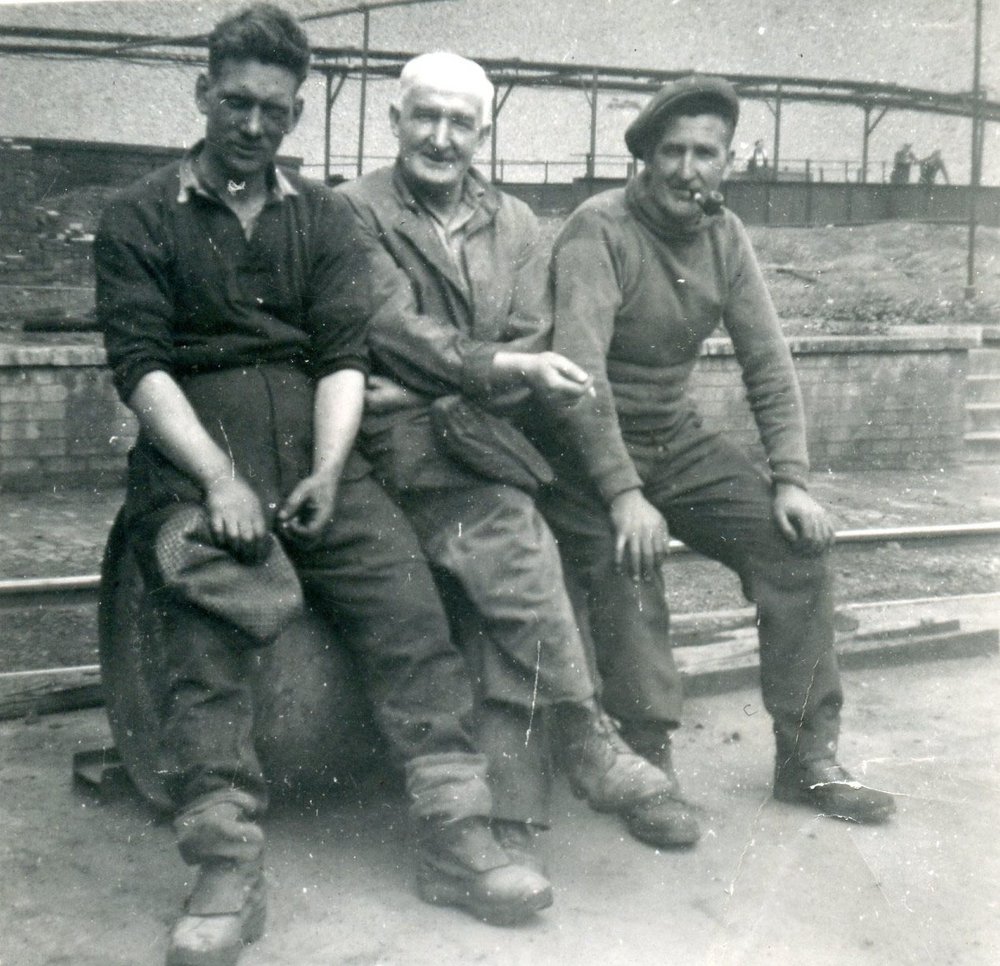 Pumpherston Oil Workers, 1953. Source: Almond Valley Heritage Trust
"Oil production in Scotland peaked in 1910-1912 with more than 3 million tonnes"
Everything leads to Pumpherston
An oil works was built here 120 years ago, to produce crude oil from shale but the real importance of Pumpherston was as a refinery. The original company ran other oil works such as Tarbrax, in South Lanarkshire, using a network of railway lines to bring crude oil into Pumpherston.
Pumpherston Village North and South were built for the workers. They were out in the country, and amenities were added gradually until there was a school, bowling green and recreation ground. You can still see Pumpherston South Village, rows of houses off Uphall Station Road, near the bowling club.
The shale oil industry changed in 1918 when all of the shale oil companies merged into Scottish Oils Ltd, which was later owned by BP. This resulted in the work becoming more centralised and Pumpherston became the refinery for all of the oil works. Cracking plants were constructed in the refinery c.1929, greatly increasing the output of petrol.
More about Dr George Grant - Chemist at Pumpherston Oil Works c 1911-1930s
Everything from bricks to detergents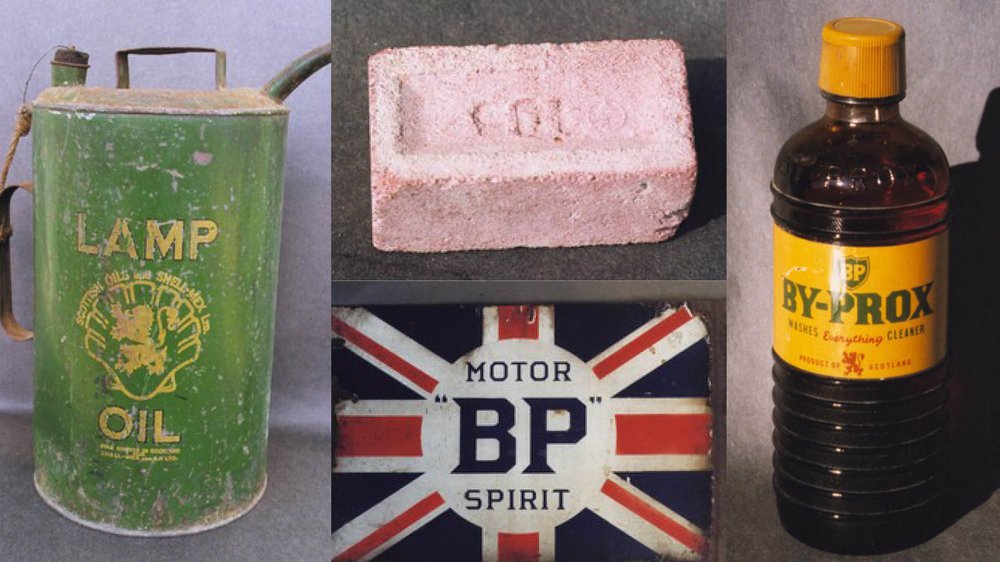 A range of products from Pumpherston Oil Works. Source: Almond Valley Heritage Trust
In the 30s Pumpherston expanded and added a brickworks which used the waste shale from the bings. As the supply of shale oil dried up Pumpherston refined oil from across Britain. The refinery closed in 1964 but the detergent plant and brickworks continued until 1993. The detergent was originally marketed as 'Iranopol', and later it produced By-Prox. Ironically before it closed the works was making detergents for cleaning up oil spills from North Sea oilfields. A huge wooden cooling tower stood on the site until 1981, very different in appearance from the concrete ones that you can see at Grangemouth.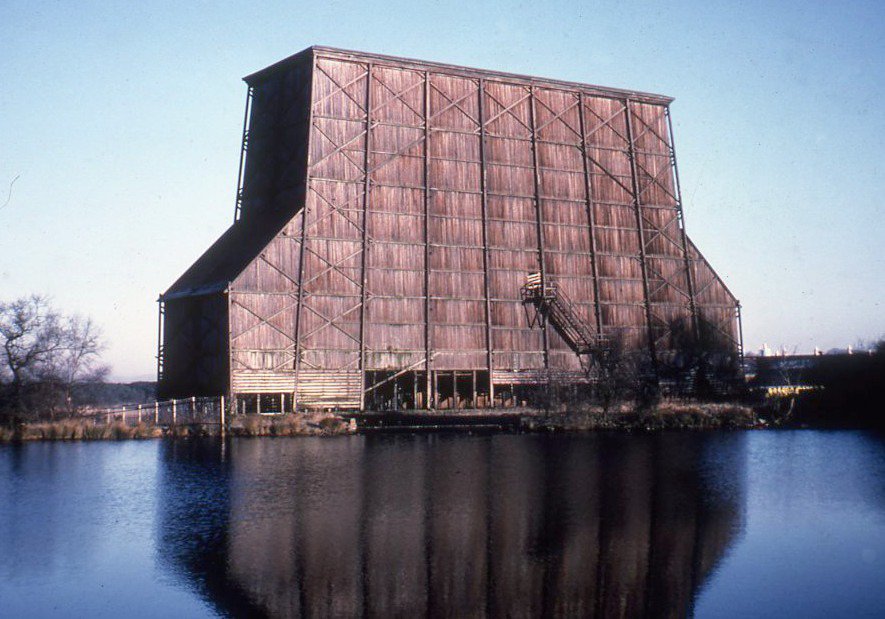 One of the last parts of Pumpherston, an unusual wooden cooling tower. Perhaps you remember seeing it? Source: West Lothian Museums
Images from Pumpherston Oilworks