Where do you live? Have your family lived there a long time or have you moved recently? Where you are from is normally easy to answer because we can point to a specific place.
For some people in West Lothian finding where you come from is difficult because the place doesn't exist any longer.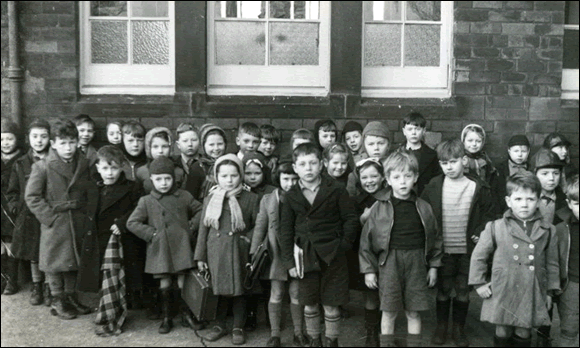 Gavieside schoolchildren 1950s Source: Almond Valley Heritage Trust
Gavieside and Mossend are two of the lost villages of West Lothian. The entire village was owned by the oil company. Gavieside was built in 1863, and sold, including the school, to James Young's company. In the early 1900s a new school was built and a reading room. Imagine having your home owned by your employer, and the school owned as well. In 1914 a report on housing described Gavieside as:
"The houses are in rows, one behind the other, about ten yards apart, like lines of soldiers in the form of an oblong square."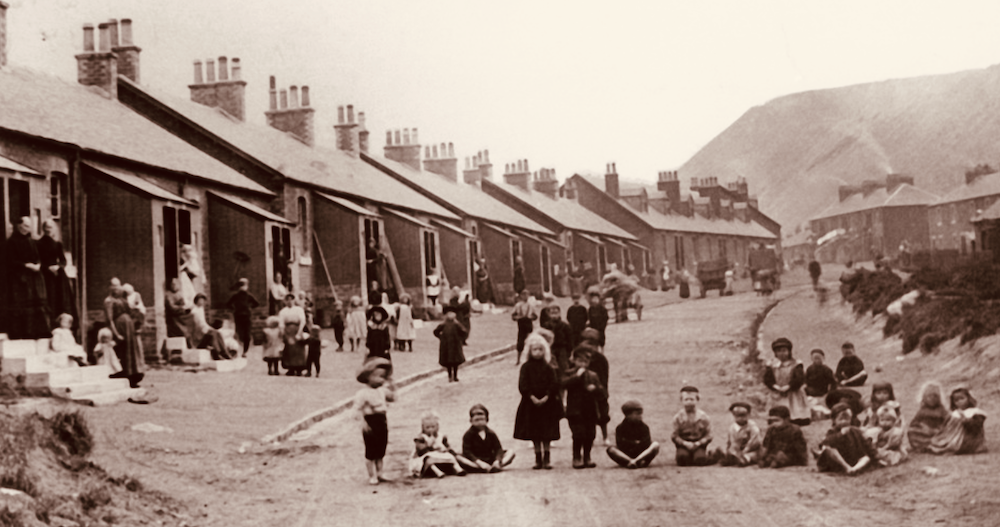 Oakbank, near Gavieside c1910. Source: West Lothian Heritage
So no water, no washing facilities, and nowhere to store fuel. Despite this report the village survived until 1940, with some improvements. When the company wanted to hand the houses over to the council, the council insisted that all of the houses had to have inside toilets. The company refused to build them because of the cost. The council refused to take on the houses. The village was demolished and the residents moved to Polbeth.
For the want of a toilet the village was lost.
Where was it?
If you are standing at the Trail post, you are at the point of the triangle of Mossend, as you can see on the map below. The new housing isn't really creating a new village, but replacing the lost one of Mossend.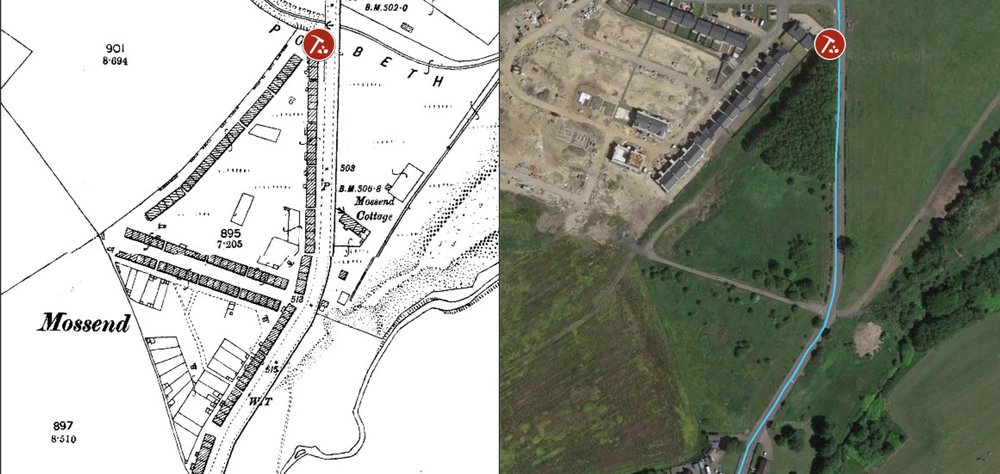 Mossend Village in 1895 (Source: Almond Valley Heritage Trust/ NLS) and an aerial view showing location of Shale Trail marker 5 on Google Maps, 2020.
Shale miners' housing in West Lothian