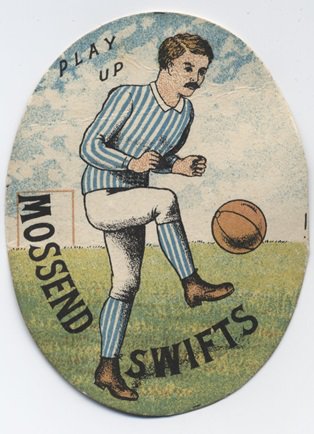 What's left of Mossend? There's nothing of the oil company owned village here on site. Yet the village was home to the first team to hold Celtic Football Club to a draw, at a benefit match to support the newly formed Celtic. In 1888 the Scottish Catholic Observer referred to the Swifts as 'redoubtable' ahead of their match against Celtic.
How does a lost village have such a rich football history?
"Och aye, everybody was - young and old - seemed to be interested in the football. You see in this area there was a very famous team called Mossend Swifts, a way back before 1900 until about 1902 or 1903."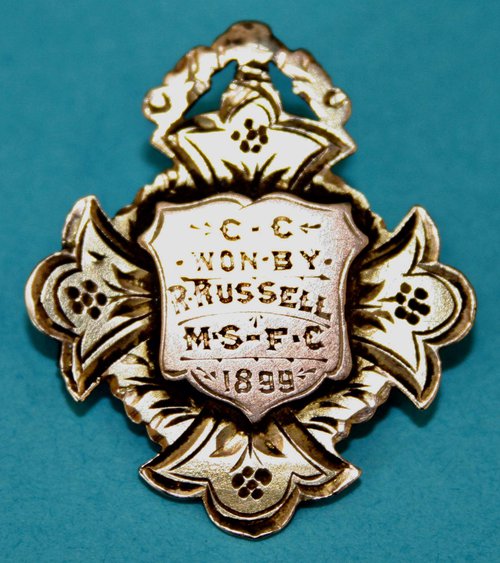 Celtic started in 1887, to raise money for charity in the east end of Glasgow. The match against Mossend Swifts was a fundraiser for Celtic, played in 1888 at Celtic Park in front of a crowd of 4,000 people. It ended in a 3 all draw. The same year the Swifts beat Hibs at Mossend Park in the Scottish Cup. Celtic went from strength to strength while Mossend Swifts merged with West Calder F.C. to form the West Calder Swifts in 1903.
A medal awarded to Robert Russell, in 1889. Photo: West Lothian Museum Service
"Vile and Opprobrious language"
It wasn't just Mossend, but across West Lothian there were successful, and scandalous, football teams. The teams ran an early football league, the Eastern Football Alliance in 1891-1892. Broxburn Shamrock FC, were reported in the papers as 'disciples of the physical school of football'. Their crowd at another home match was described as 'threatening and intimidating' and using 'vile and opprobrious language.' St Mirren requested a rematch at a neutral ground because there had not being adequate police protection for their players!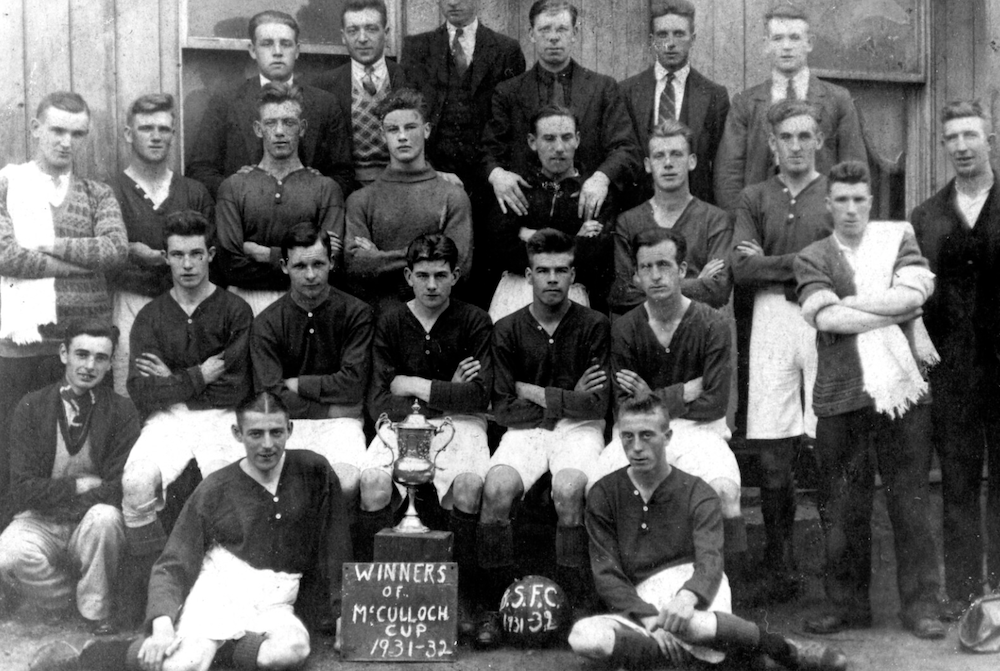 Broxburn Shamrock 1931-31, hopefully better behaved than their predecessors. Source: West Lothian Heritage
Willie Dornan
Willie Dornan was a star player for Hibs in the early part of the twentieth century, playing over 350 games. He played in 3 Scottish Cup finals. Willie worked at Pumpherston refinery after his playing days were over and was tragically killed in an explosion in 1937.
Scottish Internationals
Three Scottish Internationals came from Deans (Livingston Station). Willie Waugh, who played in goal for Hearts also played for Hibs in 1936 when he was loaned from Hearts to Hibs, which helped Hibs avoid relegation. Tommy Walker also played for Hearts, going on to become their manager and later a director. A generation later Jimmy Scoular from Deans played in the English league but had nine caps for Scotland.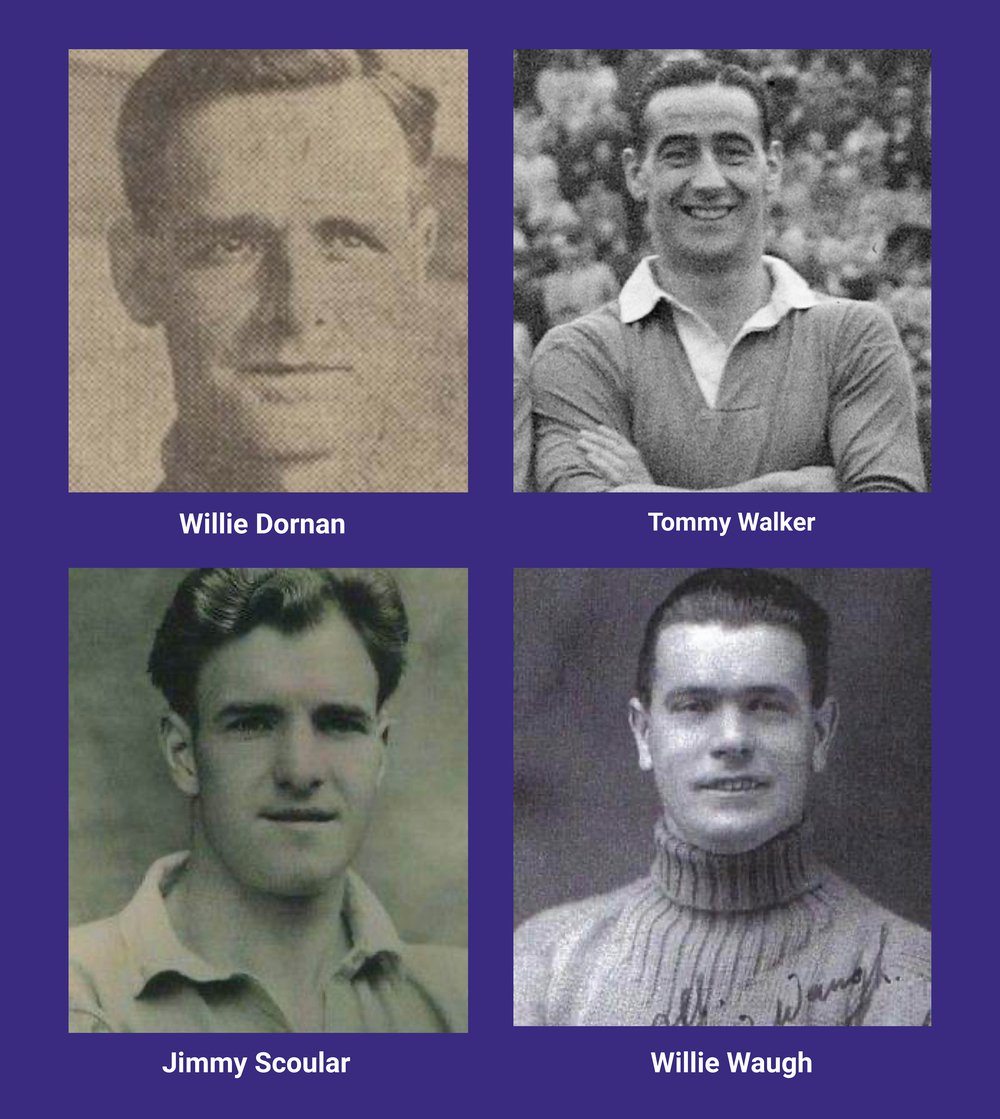 The hardships of the 1920s which affected the shale industry were reflected in the professional football clubs, with their incomes severely reduced and many of the smaller clubs disappeared.
Just like some of the shale villages.